I've helped many clients over the years who were unlucky enough to experience critical illnesses or traumatic accidents resulting in debilitating injuries. Their circumstances were dire, but this was ultimately compounded by doubt over receiving the compensation they thought they were owed by their insurance cover and the stress of having to deal with tpd lawyers gathering the required medical evidence or the thought of being helpless and unable to work.
At Claims Assistance, we're experts are sifting through the policy detail to provide answers on what level of cover you have and in many happy instances, to help expedite the payment of claims. Read some of the case studies below to learn more about our past disability claims have turned out.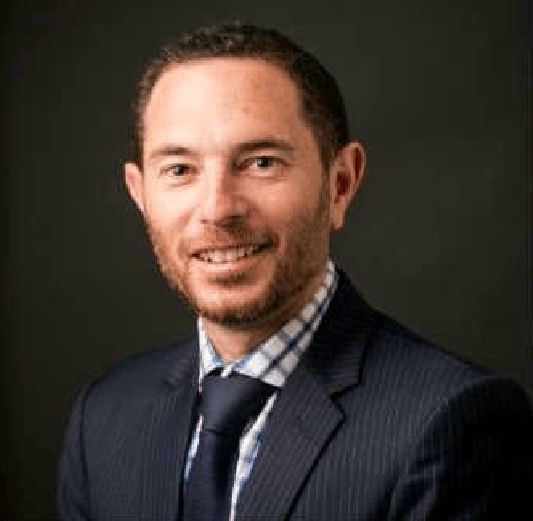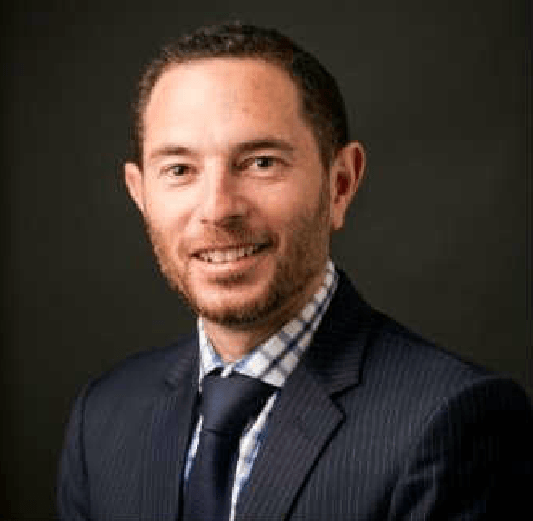 TPD insurance claims we have helped
Depression forces Scott to abandon work

Our real-life case studies allow you to understand the real story and their journey during that moment. For example: Scott, a commercial baker who had been working for a large food manufacturer since the early 1990s developed anxiety and depression. He endured this for a while, however, as time and his illness progressed, he sought treatment. The medication he was required to take brought on side effects, which made his ability to do his regular job impossible.




In a tough spot. When an illness turns into disability.

This left Scott in a difficult situation – on one hand, his mental illness left him with symptoms which made life and work incredibly difficult each day, and on the other hand, whilst the medication he was taking helped alleviate his symptoms, it left him unable to perform his regular occupation.

Filing a Total and Permanent Disability Insurance Claim

Scott contacted Claims Assistance around late April 2018 and after a brief review of his situation, we were confident we could help. From our discussions with Scott and further investigation into his circumstances (and the contents of his insurance policy), we concluded that Scott would be able to claim against the Total and Permanent Disability (TPD) insurance on his superannuation policy and also gain early access to his superannuation benefits.

Helping Scott claim on his TPD Insurance

After 6 months of protracted talks with his insurer, Scott asked Claims Assistance to intervene on this behalf to help him claim. Claims Assistanceassembledall the required forms and worked with Scott to have these completed. We then made sure all supporting information and reports were made available and presented to his insurer. We also ensured all subsequent supplementary information required by the insurer was obtained in a timely manner to satisfy his insurance company.

Claims Assistance works across Australia to file TPD claims

We did all of this whilst Scott and his medical support team were on one side of the country and we were on the other. The tyranny of distance was no barrier to completing his claim in a timely manner.

We followed up with the insurance company and chased down any outstanding requirements that were needed. Claims Assistance made sure the insurance company treated Scott's TPD claim with the utmost urgency.

A fast TPD insurance claim without involving lawyers!

We ensured a decision on Scott's claim was achieved in the shortest timeframe. Had Scott engaged legal representation, the process would have taken much longer and much more costly, leaving Scott… with less!

Scott now has access to his TPD insurance benefits and his super

Scott is now able to concentrate on his health and wellbeing.

He is now financially secure, as he has access to his trauma cover and superannuation benefits. Scott now generates an income similar to what he was receiving whilst employed, without the stress.

We can proudly say we have changed Scott's life for the better. It's been a privilege to help him claim his insurance cover benefits and help him get back on track.
Multiple conditions lead to a TPD claim

Tim was an employee in his early 60s at a logistics company in Sydney, managing customers and transactions. He had been in ill health for several years and had recently suffered with cancer and had the need to use a colostomy bag. He had arthritis and his lack of mobility caused him to be overweight. He suffered neuropathy which affected his ability to sit and stand for sustained periods. These conditions left him in poor health and made it increasingly difficult to keep working.




Claiming on TPD insurance cover

Tim contacted Claims Assistance to assist with claiming on his insurance policy. He had TPD insurance, which he had arranged through his superannuation fund. Given his age, the size of the insurance was costing him a large amount. He was initially enquiring about early retirement and wanted to access his superannuation. We explained he would likely access his TPD insurance. Tim's goal was to suffer through his multiple excruciating issues until he could retire. With the support of his doctors, he should consider accessing his TPD insurance, so he could stop work and focus on his health.

We explained he would likely access his TPD insurance. Tim's goal was to suffer through his multiple excruciating issues until he could retire. With the support of his doctors, he should consider accessing his TPD insurance, so he could stop work and focus on his health.

Completing TPD forms and supporting medical reports

After several weeks of planning, we determined a strategy to allow Tim to cease work. Working with Tim, we arranged to have claim forms completed and medical reports prepared. We submitted the forms on behalf of Tim to his insurer.

A prompt resolution to Tim's TPD insurance claim

Tim received his TPD benefit within weeks of his planned date to cease work. He was on a budget and finances were tight, so obtaining the funds in a timely manner made a tremendous difference. Tim's financial stress was alleviated, and he was able to focus on his health. It is likely that Tim's life would have been shortened had he continued to push himself to work when he was clearly unable. The ability to focus on his health has greatly improved Tim's lifestyle.

Tim's financial stress was alleviated, and he was able to focus on his health. It is likely that Tim's life would have been shortened had he continued to push himself to work, when he was clearly unable. The ability to focus on his health has greatly improved Tim's lifestyle.

Dealing with a problematic TPD claim – contact us

It was our privilege to assist Tim with this Total Permanent Disability claim process. If you're struggling with your TPD claim and not sure what to do, don't hesitate to reach out to Claims Assistance for an obligation-free consultation. If we can help, we will!
A Stroke leads to a TPD Insurance Claim

Mike was a Sydney based airline ground staff responsible for an emergency response to plane delays and passenger control. It was a busy job, which he had been performing for 25+ years and required he be able to handle an emergency quickly.




A stroke with consequences

In his early 50s and on holidays with his sons, Mike had a significant stroke, which resulted in him being hospitalized for 6 weeks, followed by another 3 months of in-facility care. The stroke left Mike with paralysis on one side of his body, fatigue, short term memory loss and affected speech. Whilst he recovered to some degree with intense therapy, the stroke left Mike with significant long-term issues.

TPD cover in his super

Mike had TPD insurance inside his superannuation policy from his employer. Mike's family contacted us to provide assistance, as they were focused on Mike's long-term recovery and care which was their priority.

Helping Mike make a TPD claim

When we gauged the severity of Mike's stroke, we determined that it was likely Mike would not be returning to work. We obtained claim forms for Mike and helped him and family with the completion of the forms. We liaised with the hospitals to obtain all of the records to provide to the insurers. We also ensured rehabilitation reports and reports from occupation therapists were provided to allow the insurance company to have the most comprehensive view of Mike's condition and his unlikely prospect to recover.

A quick TPD claim resolution with Claims Assistance

With our help, Mike's TPD insurance was paid in a quick time frame. Mike was able to purchase a property which was suitable for his needs, which he is very happy about and has an income stream to support him and his family.

If you're feeling overwhelmed and struggling to make sense of your insurance cover, don't hesitate to contact Claims Assistance on (02) 9388 9199 for an obligation-free consultation.
TPD Claim – Emphysema

Simon had an automotive workshop in Western Sydney. The business was busy and took a lot of Simon's time. Unfortunately, Simon had developed emphysema which affected his ability to breath. He was always fatigued and struggled from day to day. He could barely walk or sleep and the cooler climate was detrimental to his health.




Filing a Total and Permanent Disability (TPD) Claim

When it became too much, Simon contacted Claims Assistance to provide help with his Total and Permanent Disability claim. Simon had a very old insurance policy with a large insurance company. We met with Simon to gain a better understanding of his condition and to help him with his forms and the medical reports required by the insurer to support his claim. Simon's claim was difficult to assess as Simon had other conditions which were confusing the matter.

A complex TPD claim

When the insurer requested additional information, we made sure the correct paperwork was filled out and provided to the claims assessors in a timely manner. Simon had three medical specialists involved in his care, which meant obtaining the information needed by the insurer was sometimes difficult. When you're meant to be focusing on your health, having someone that specialises in complex claims by your side can be a welcome relief. Claims followed up with the insurers to make sure they had all the information they required.

Simon's TPD claim gets paid

Simon's TPD claim was paid in a timely manner. He was able to move to a warmer climate, which helped his health and improved his quality of life.

Thanks to Claims Assistance, Simon was able to navigate the requests for information promptly. Claims Assistance followed up on his behalf and made sure the insurer had everything they needed to complete their TPD claims assessment and provide Simon and his family the relief afforded to him by his insurance cover.
We Respond Quickly To Your Claim Enquiries
At Claims Assistance, we understand the importance of getting on top of your TPD claims quickly. That is why we guarantee we respond to your enquiries within 48 hours, but typically we do it much faster.
We love to help!
Call us on 02 9388 9199 or fill out our contact form…
Competitive pricing guaranteed. 100% Spam free. No hassles.
Have a question about TPD insurance Sydney? 


I have been a customer of Greg and would recommend him for his services in personal insurance.  He has worked hard as the intermediary with my insurance company and has come up with an excellent result given the circumstances of my situation. It is most unlikely I would have had this outcome without his assistance.
James, Doctor